Catalog goes live at NOON Eastern, Saturday August 13th.
Our Summer Fine Art Auction is coming August 13th to 27th. This will be a TIMED AUCTION with bidding available only on our website. To learn more about TIMED AUCTIONS please click here.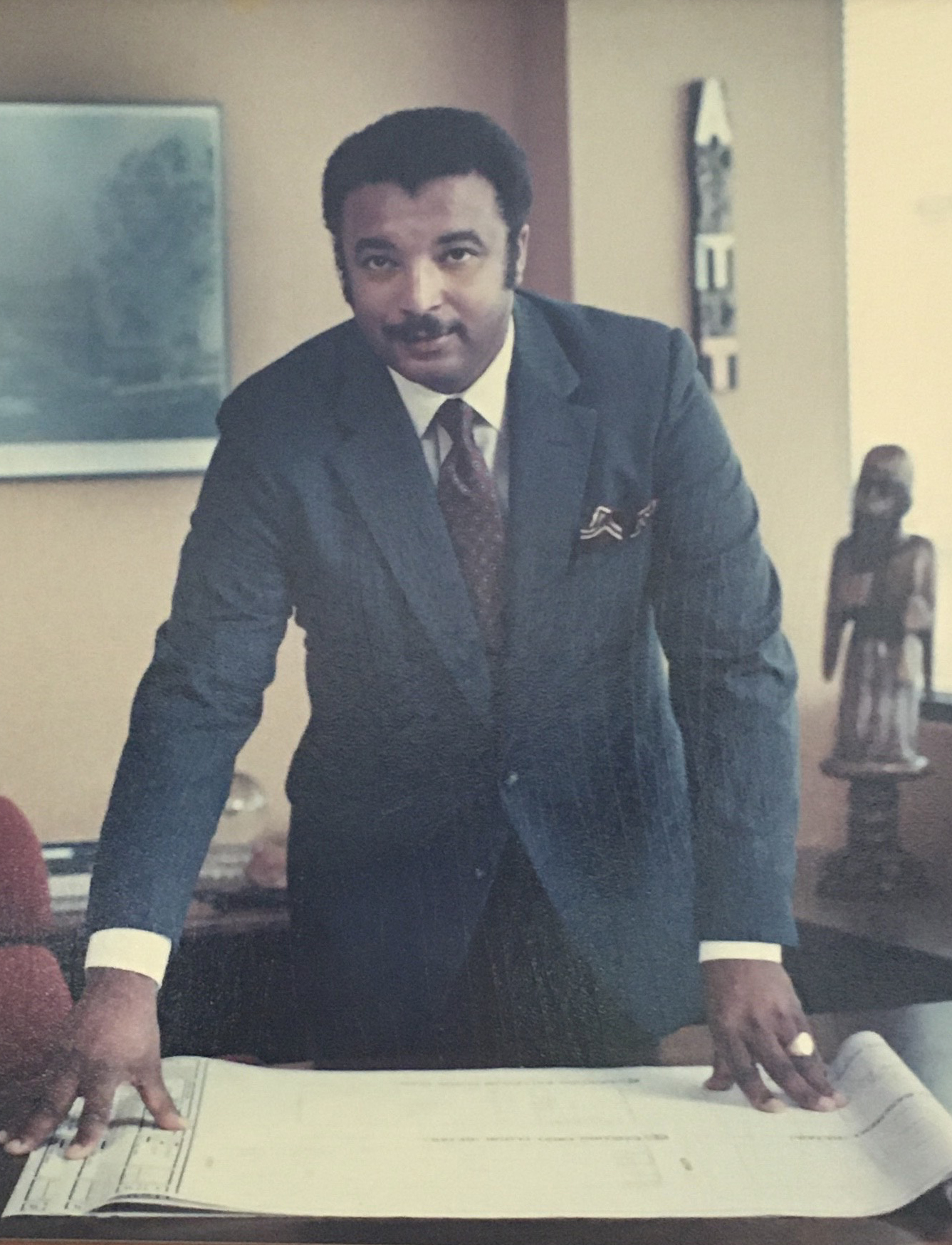 Featuring: The Collection of William E. Brazley and Peggy Brazley
Black Art Auction, in association with Lynn and Ty McDaniel of Chicago, IL, are pleased to offer a selection of artworks from the collection of William E. Brazley and Peggy Brazley, of Olympia Fields, IL.  William E. Brazley (1943-2008) grew up in Harvey, IL and attended Thornton High School.  He went on to earn a degree in architectural engineering at Purdue University.  He was hired as the director of facilities management at Governor's University in University Park before going out on his own, establishing William E. Brazley & Associates in Matteson, IL (on the Southside of Chicago).  At one time his company employed 40 people, making it one of the largest minority-owned firms.  His wife Peggy handled business operations.
Brazley did design work for schools in Chicago and the south suburbs, as well as designing facilities for Air France and Lufthansa at O'Hare airport.  He designed the convocation center at Chicago State University.  In addition to his work in design, he was an important fundraiser for Chicago Mayor Harold Washington.  He designed a 7000 square foot mansion as the couple's residence in Olympia Fields and filled it with modern art—with a focus on works by African American artists.  The first 14 lots of this auction feature works from the Brazley collection.  Lynn and Ty McDaniel have been working with the estates in and around Chicago for decades, especially those of "Black heroes".  They are specialists in mid-20th century art and design and have teamed up with Black Art Auction to offer this wonderful group of works from the collection of a local pioneer to a national audience.
A small preview below of works being offered in our Summer Timed Auction
Phillip Hampton Retrospective
Two important exhibitions by the pioneering artist
Black Art Auction is very proud to be co-presenting Feels Like Freedom: Phillip J. Hampton , a major retrospective of the work of Phillip Hampton (1922-2016) with the Telfair Museum in Savannah, GA, beginning October 7, 2022.  Simultaneously, Savannah State's Kennedy Fine Arts Gallery will present The Early Years , focusing on Hampton's work done while he taught at the school and worked in Savannah.
To learn more about this exhibition please click here.
Private Sales
BLACK ART AUCTION Private Sales Division, headquartered at our St Louis location, buys, sells, and represents several estates of Black artists, as well as important individual works by various artists. This "satellite" branch of the website is dedicated to the artwork available for private sale and the many scholarly publications produced by BAA.
Learn more by clicking this link.
Pictured: Willie Cole, 600%, 1996, Shellac and enamel on found banisters & plywood, 57.5 x 29 x 31 inches. Sold privately by Black Art Auction.
Always the lowest buyer's premium when bidding via our website or mobile app.
We have added the ability to save and 'watch' lots, place and review bids ahead of the sale, and bid live in real time on sale day via our website and new mobile app. We hope you enjoy the increased functionality!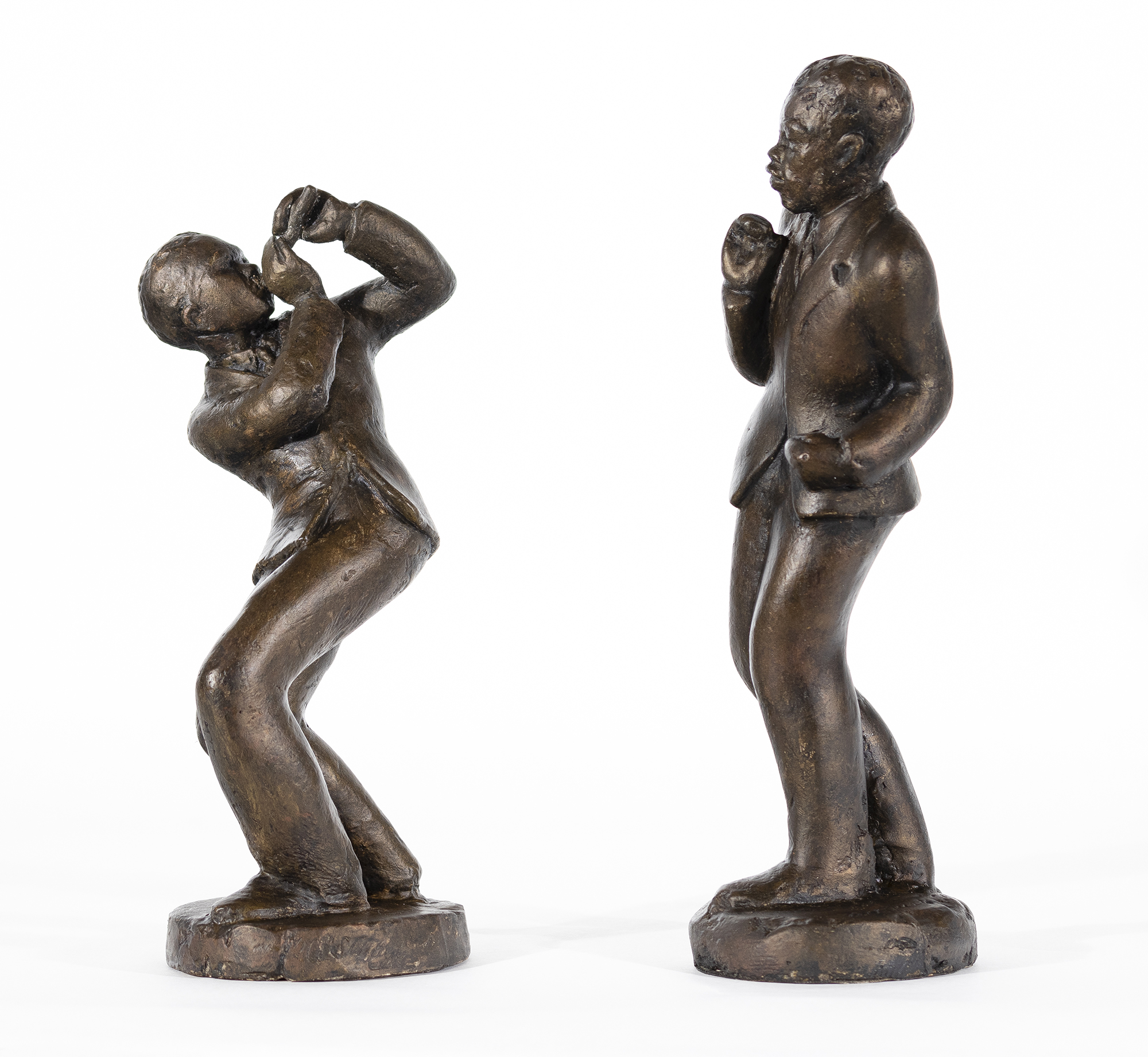 Learn more about BLACK ART AUCTION-  the culmination of years working with museums, collectors, auction houses and sellers.
St. Louis
407 Jackson Avenue
St Louis, MO
63130
Indianapolis
1497 N Harding Street
Indianapolis, IN
46202