Our June Fine Art Auction catalog is live! To view the sale please click here.
The June 4th auction includes works by:
William H. Johnson, Norman Lewis, Frank Bowling, Richmond Barthe, Marion Perkins, Richard Mayhew, Kerry James Marshall, Melvin Clark, Eldzier Cortor, William Harper, Aaron Douglas, Romare Bearden, Jacob Lawrence, Lois M. Jones, Elizabeth Catlett, Henry Bannarn, Al Loving, Benny Andrews, David Driskell, Samella Lewis, Belkis Ayon, Ed Clark, Sam Gilliam, Betye Saar, Mildred Thompson, Jonathan Green, Albert A. Smith, John Wilson, Faith Ringgold, John Biggers, John Riddle, Varnette Honeywood, Timothy Washington, Eugene Grigsby, Danny Simmons, Freddie Styles, Alonzo Davis, Louis Delsarte, Allan Crite, Robert Reid, Calvin Burnett, Beverly Mciver, Mavis Pusey, Delilah Pierce, Kenneth Young, Walter Williams, Hughie Lee-Smith, William E. Smith, Prentice Polk, Chester Higgins, Preston Jackson, Lev Mills, Margaret Burroughs, John W. Hardrick, Bill Taylor, Daniel LaRue Johnson, James Denmark, Kehinde Wiley, E.J. Montgomery, Ann Tanksley and many others.
Highlights from our previous auctions: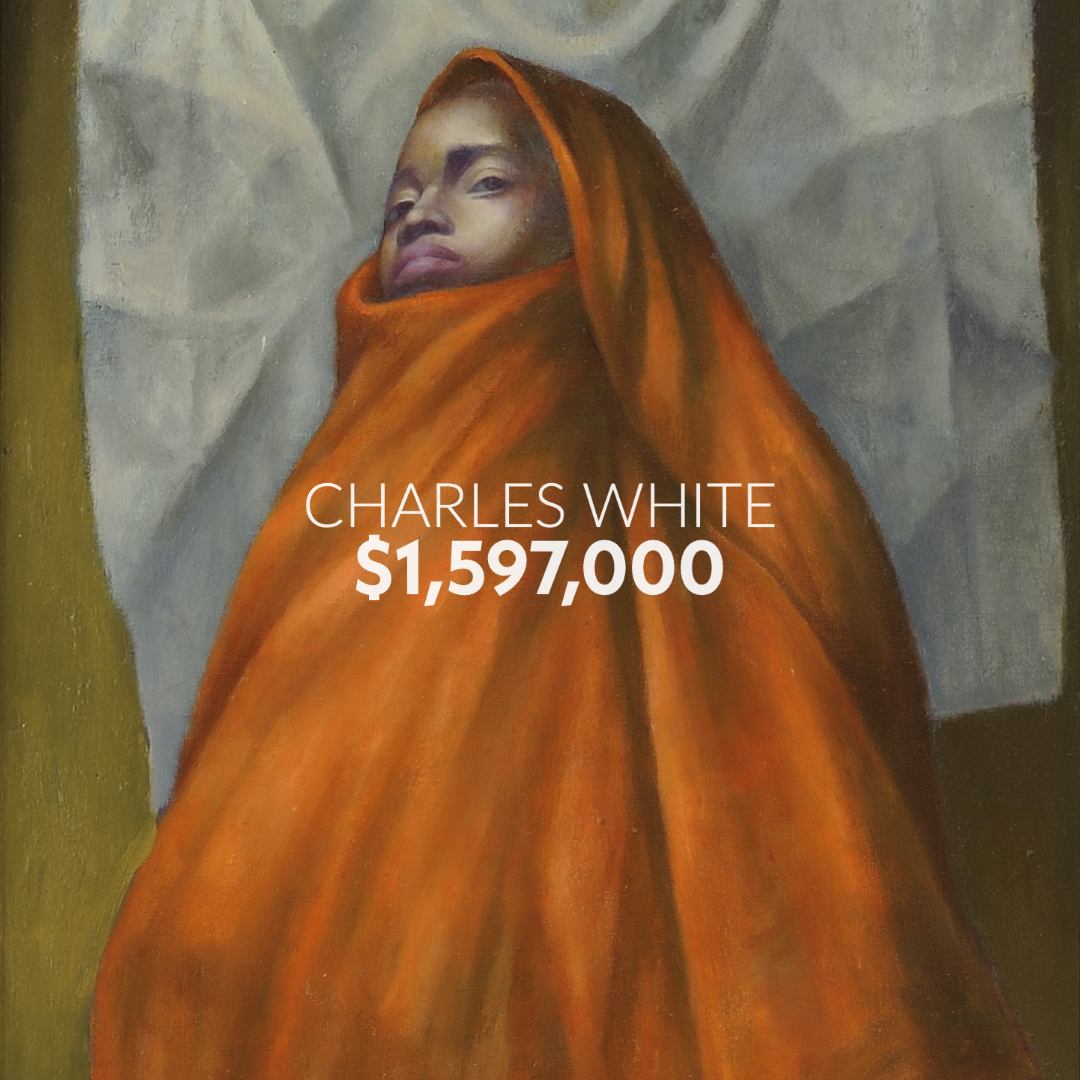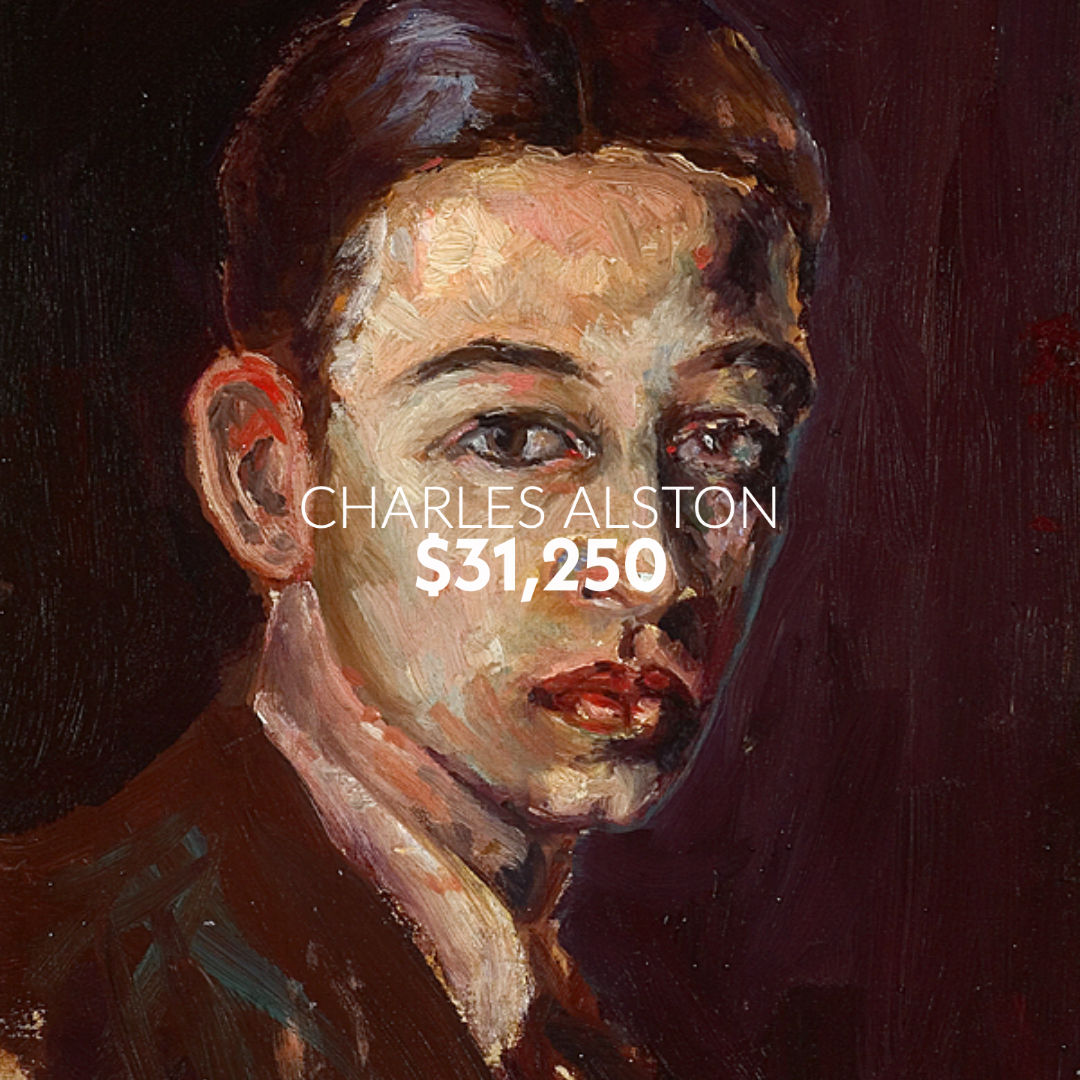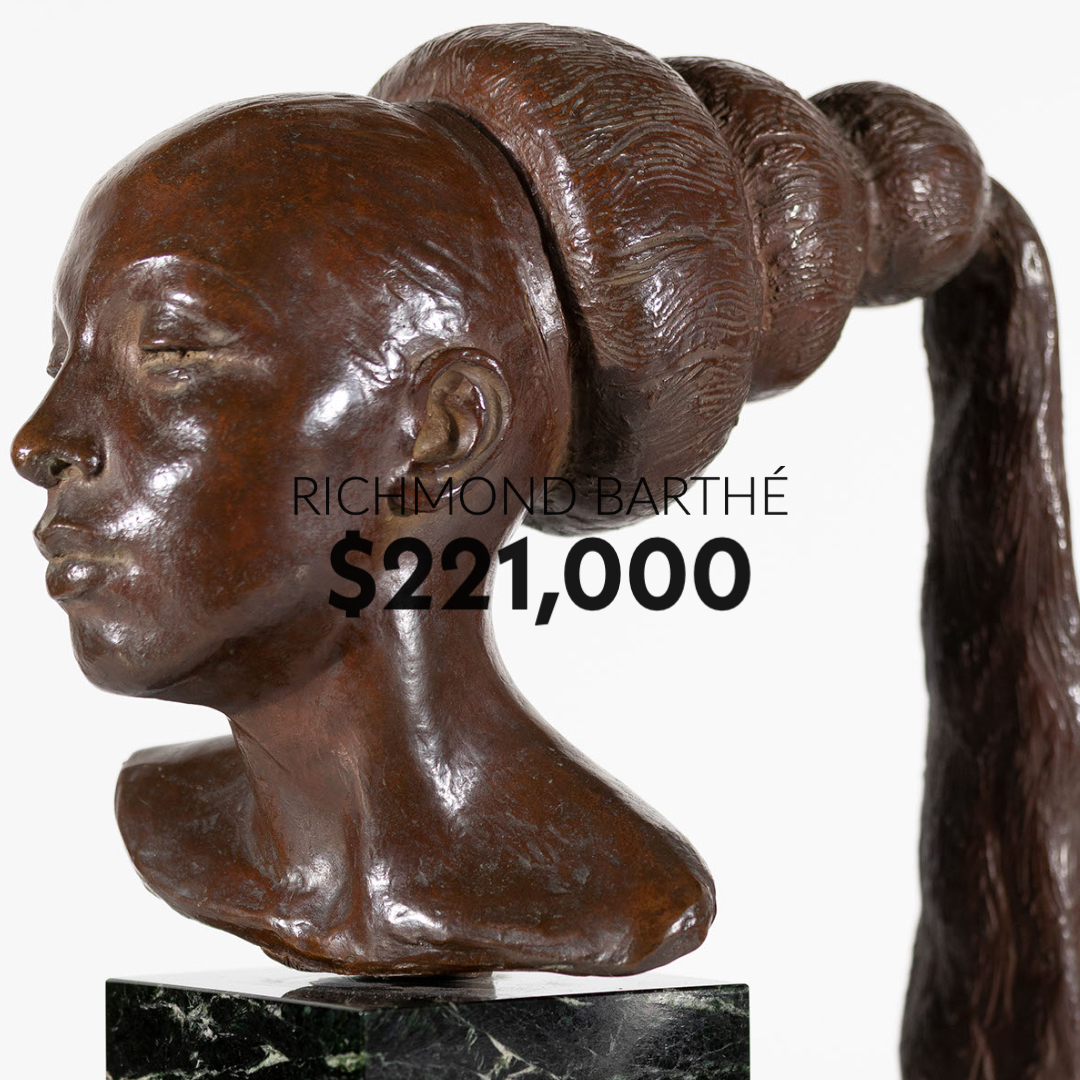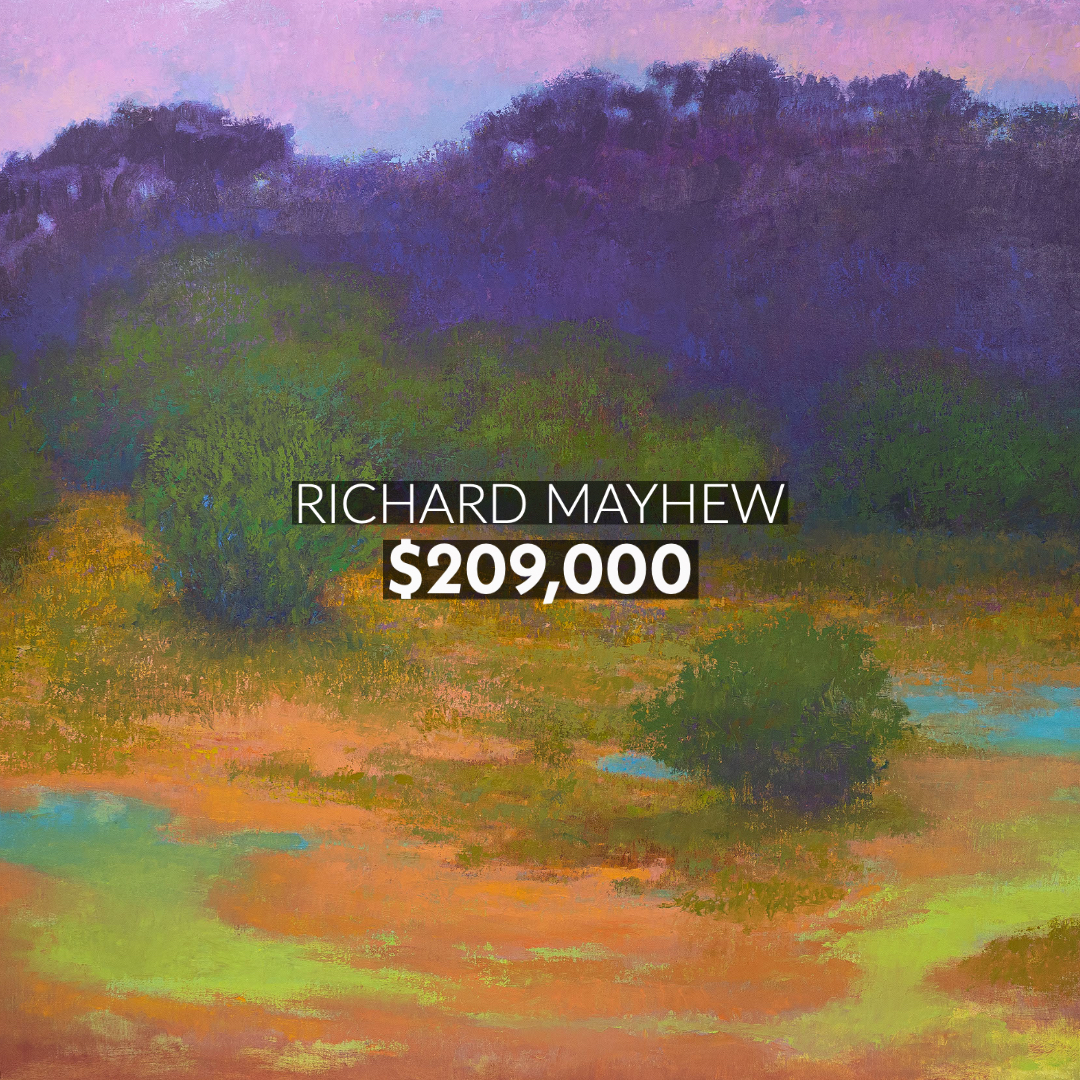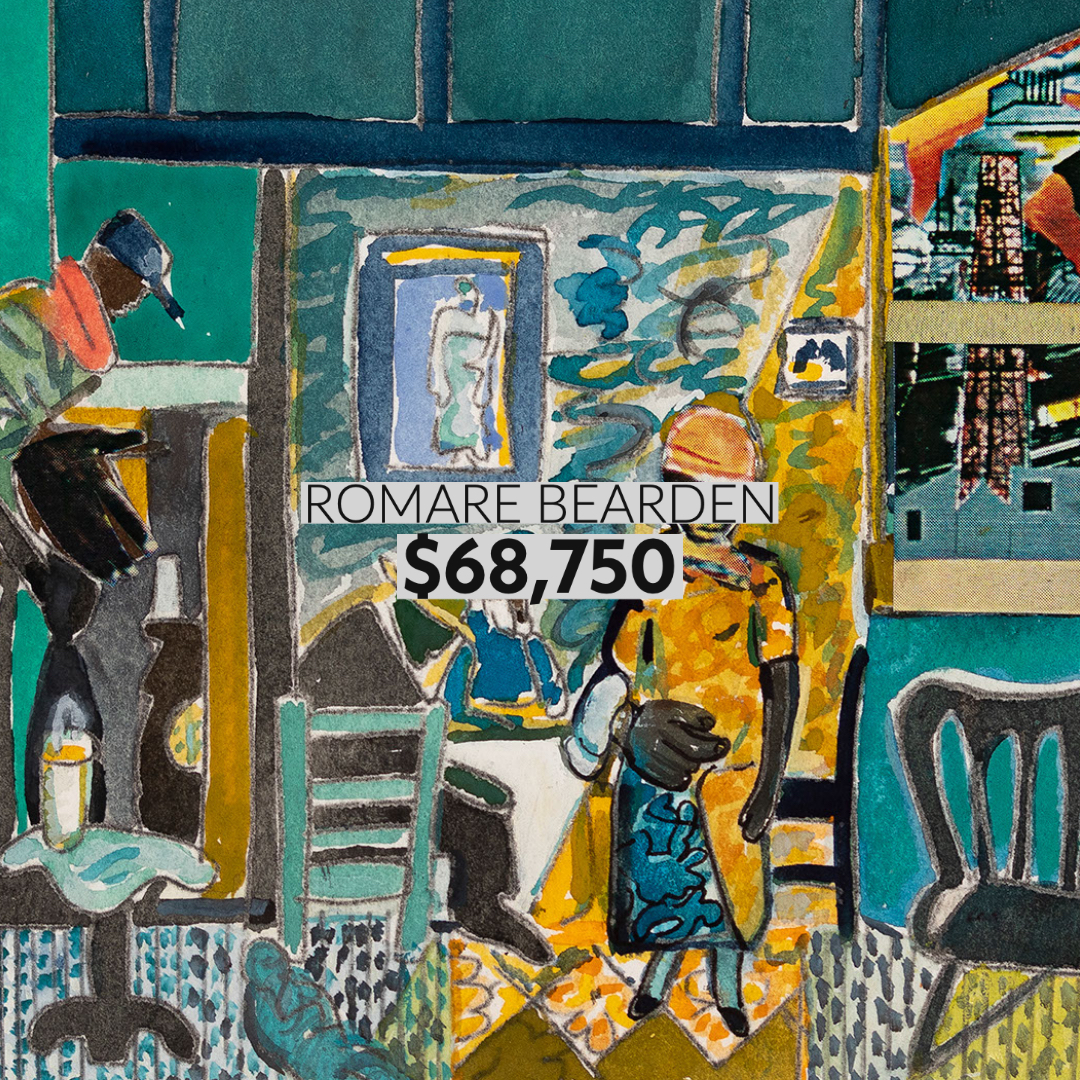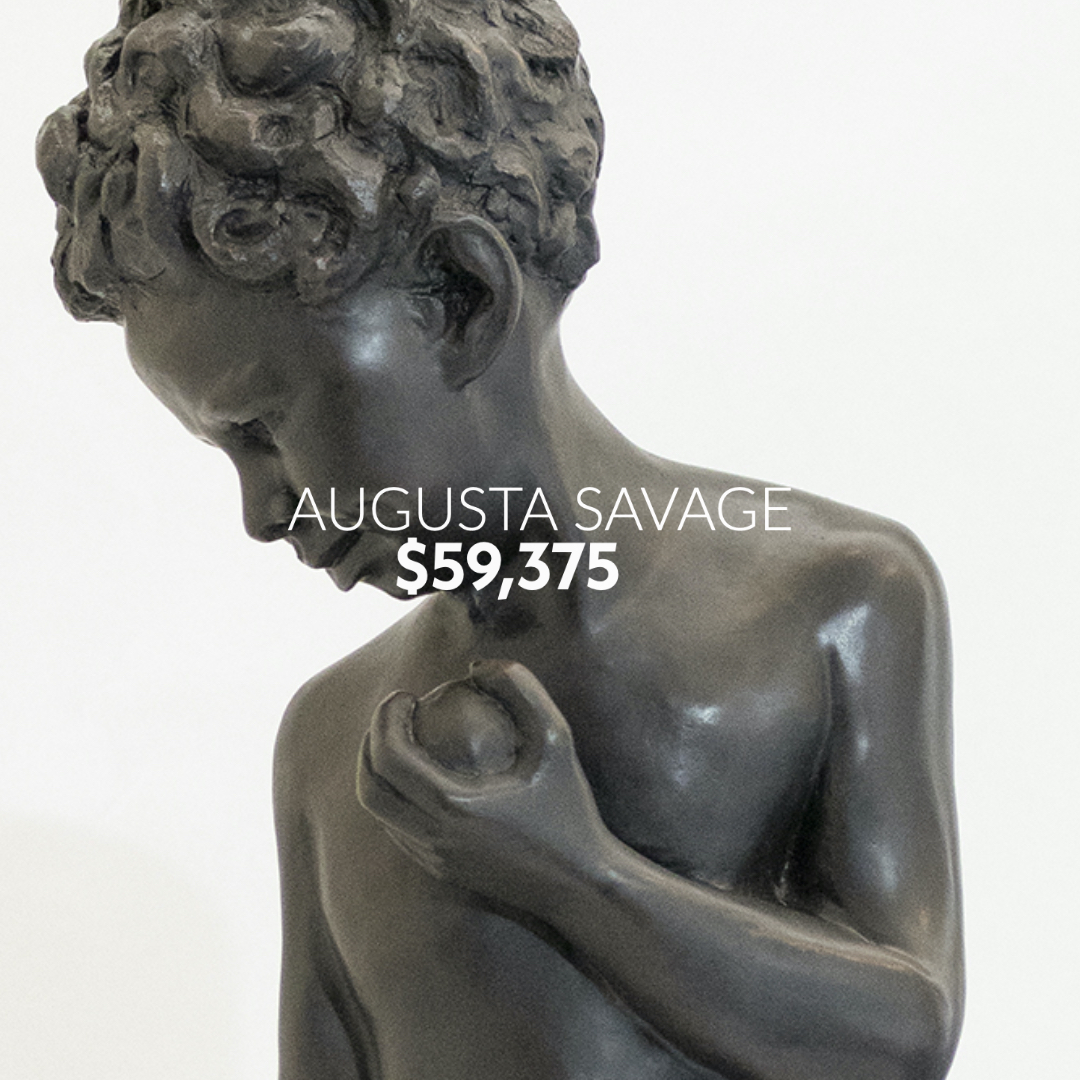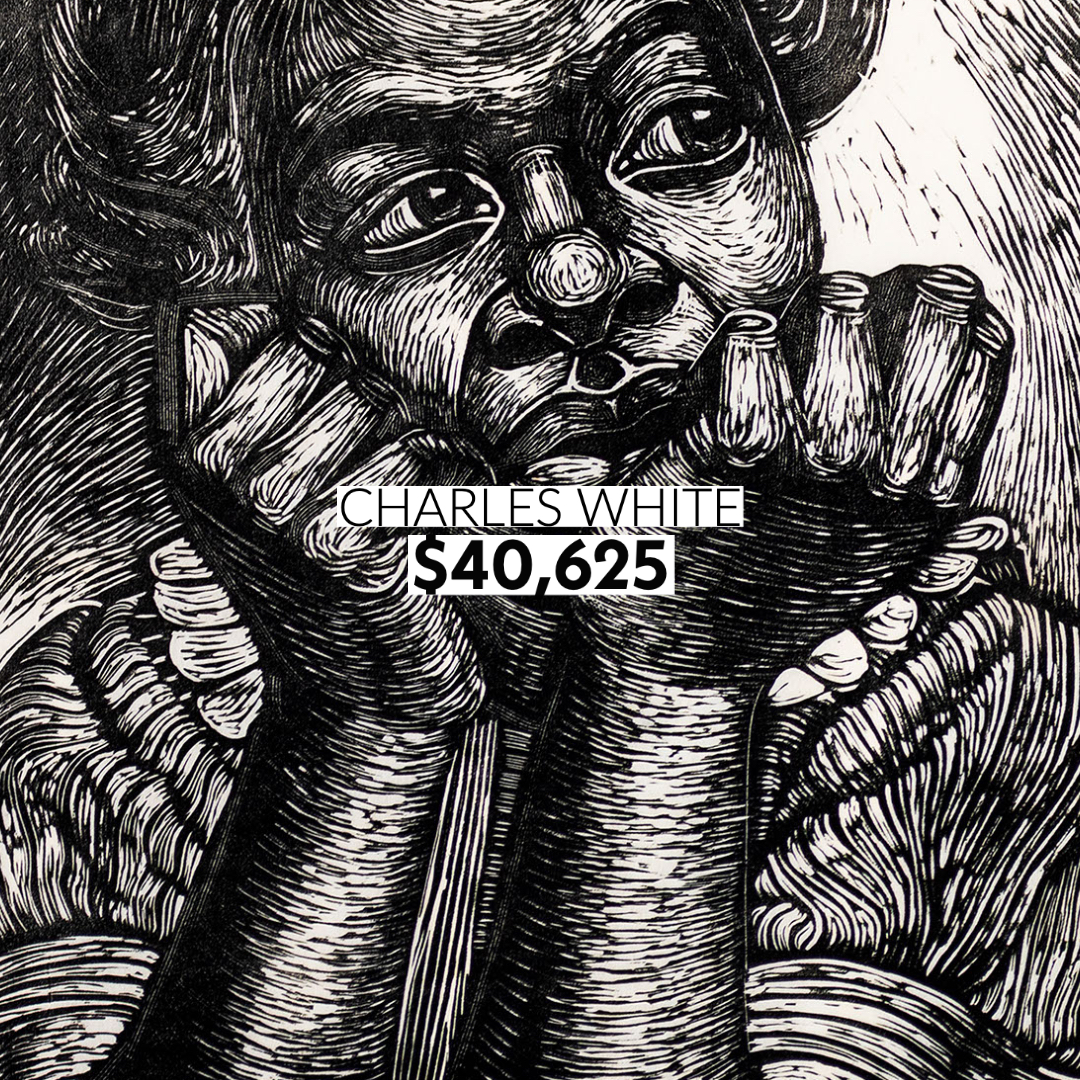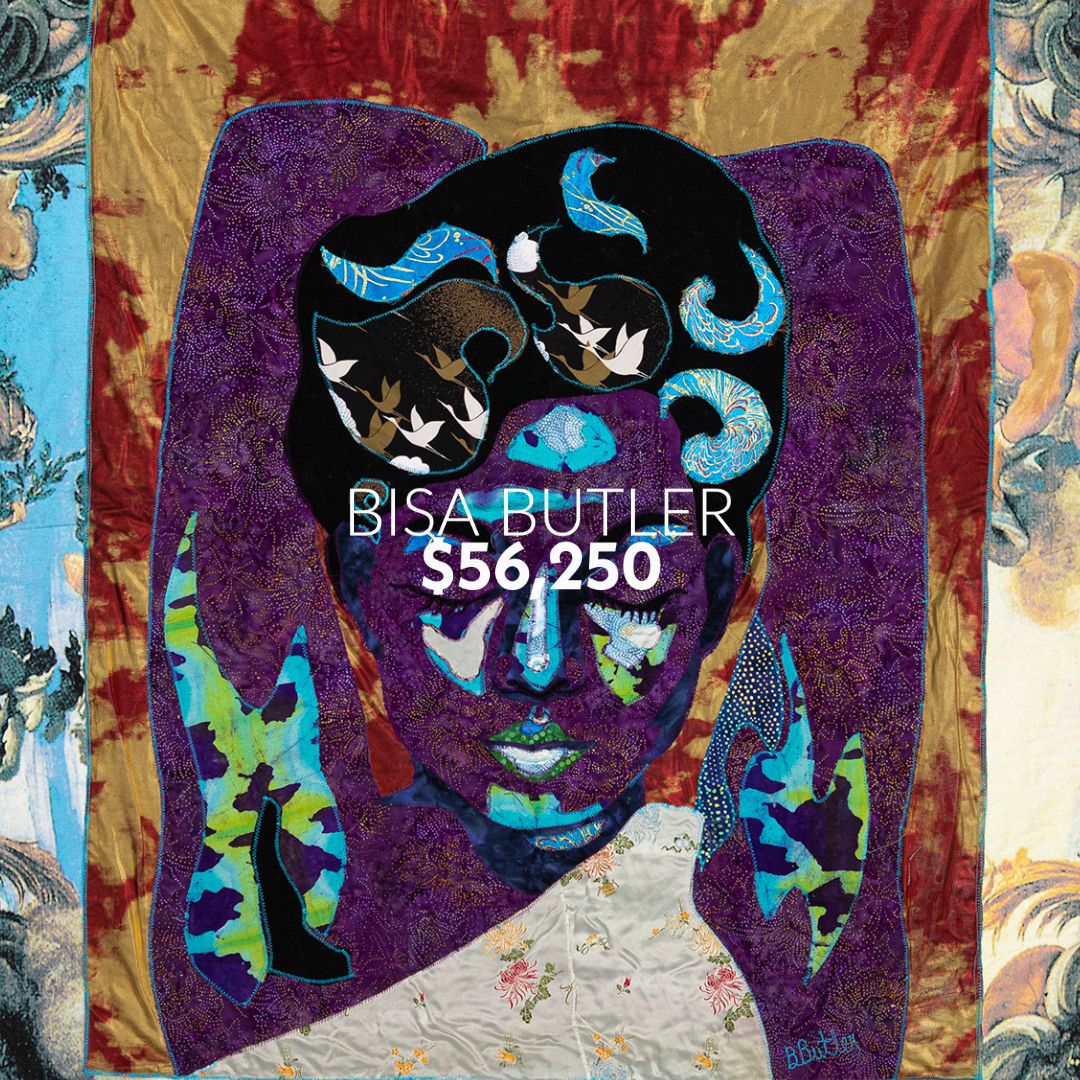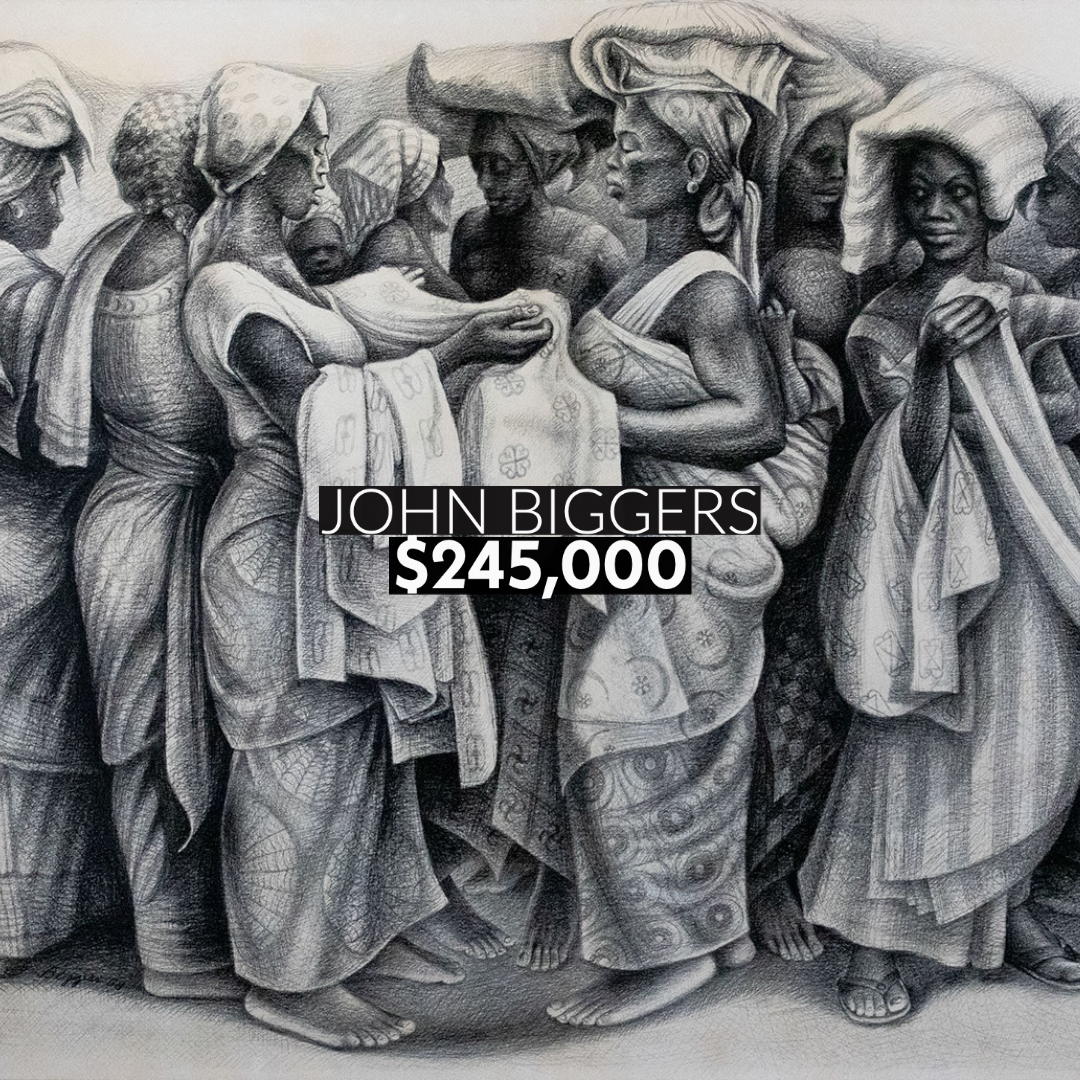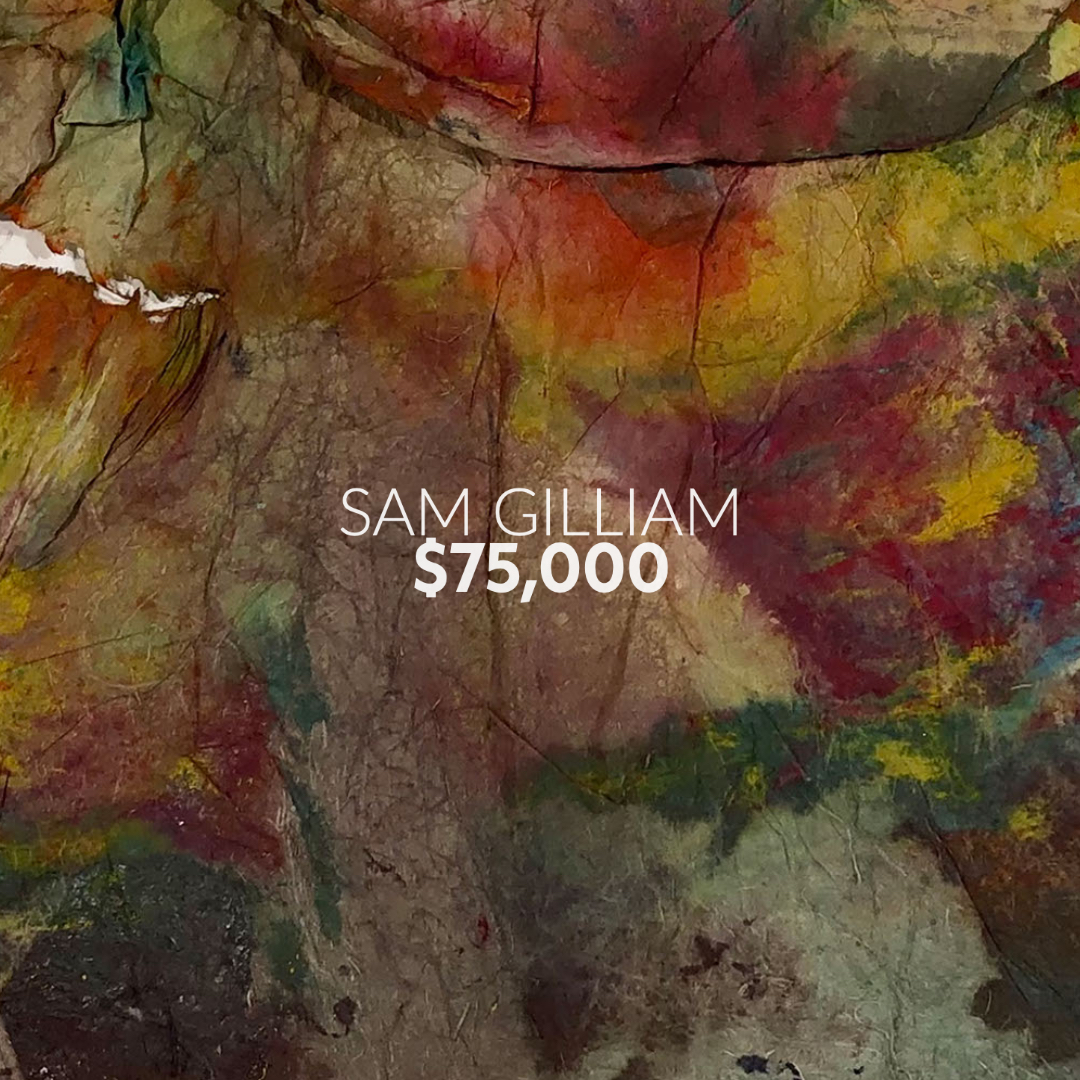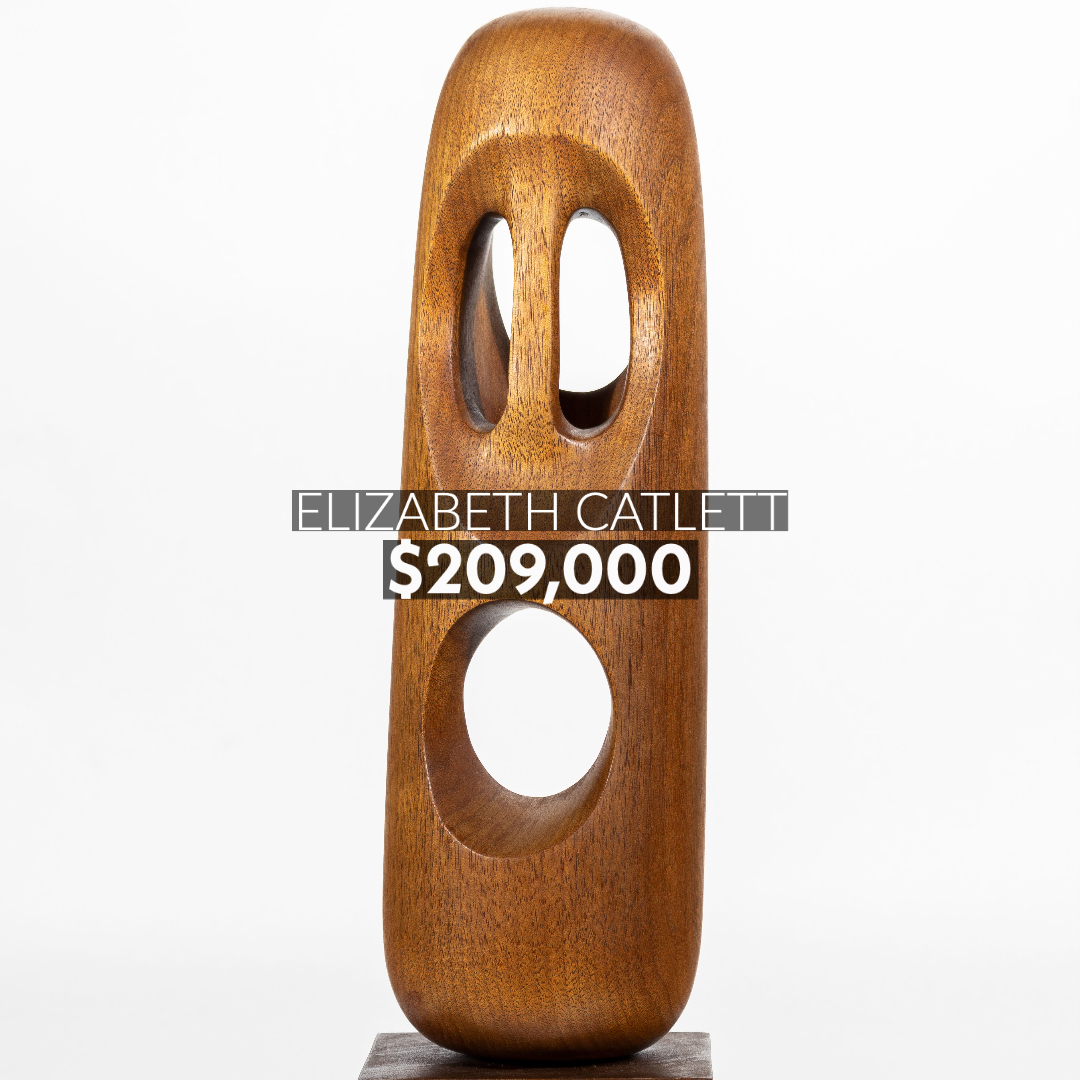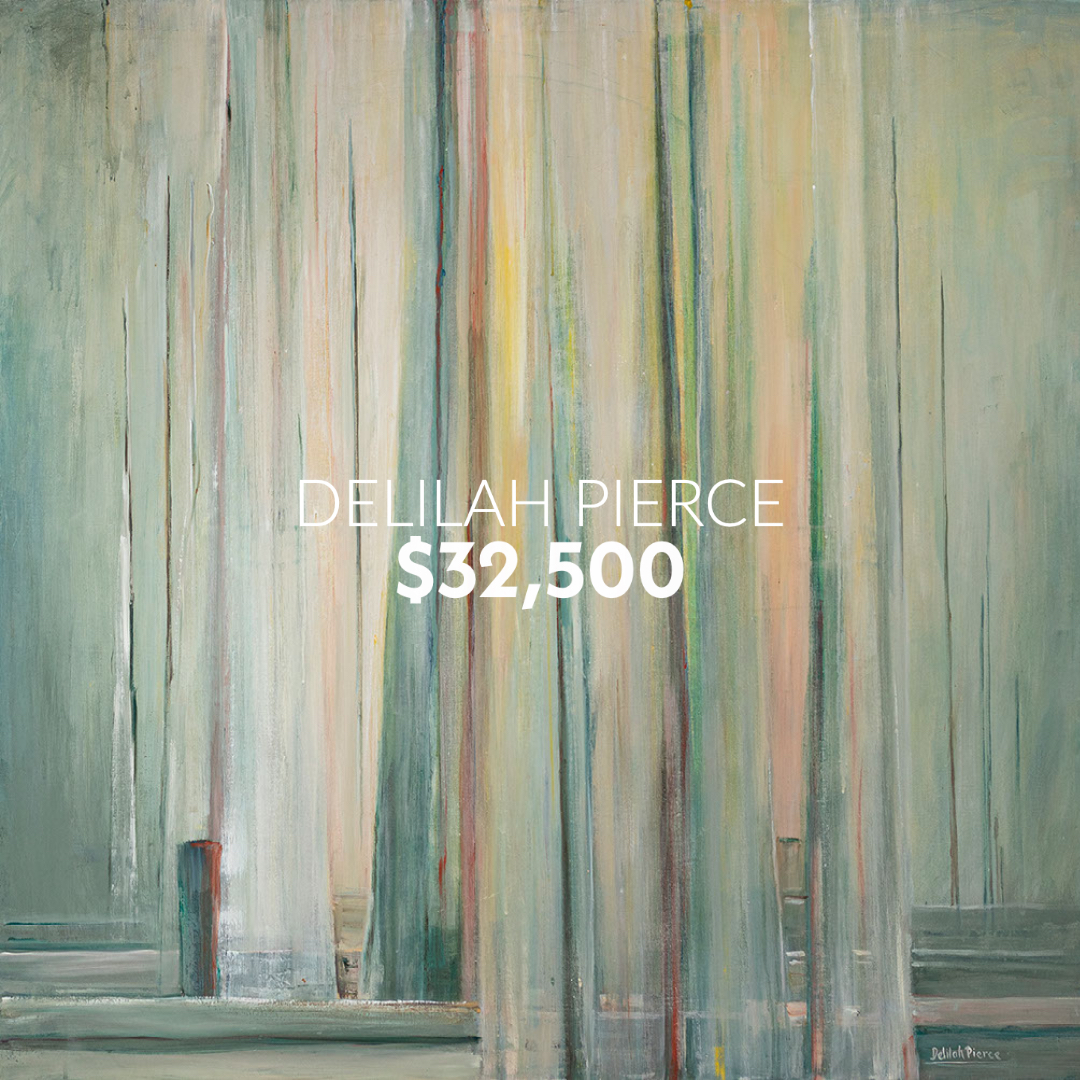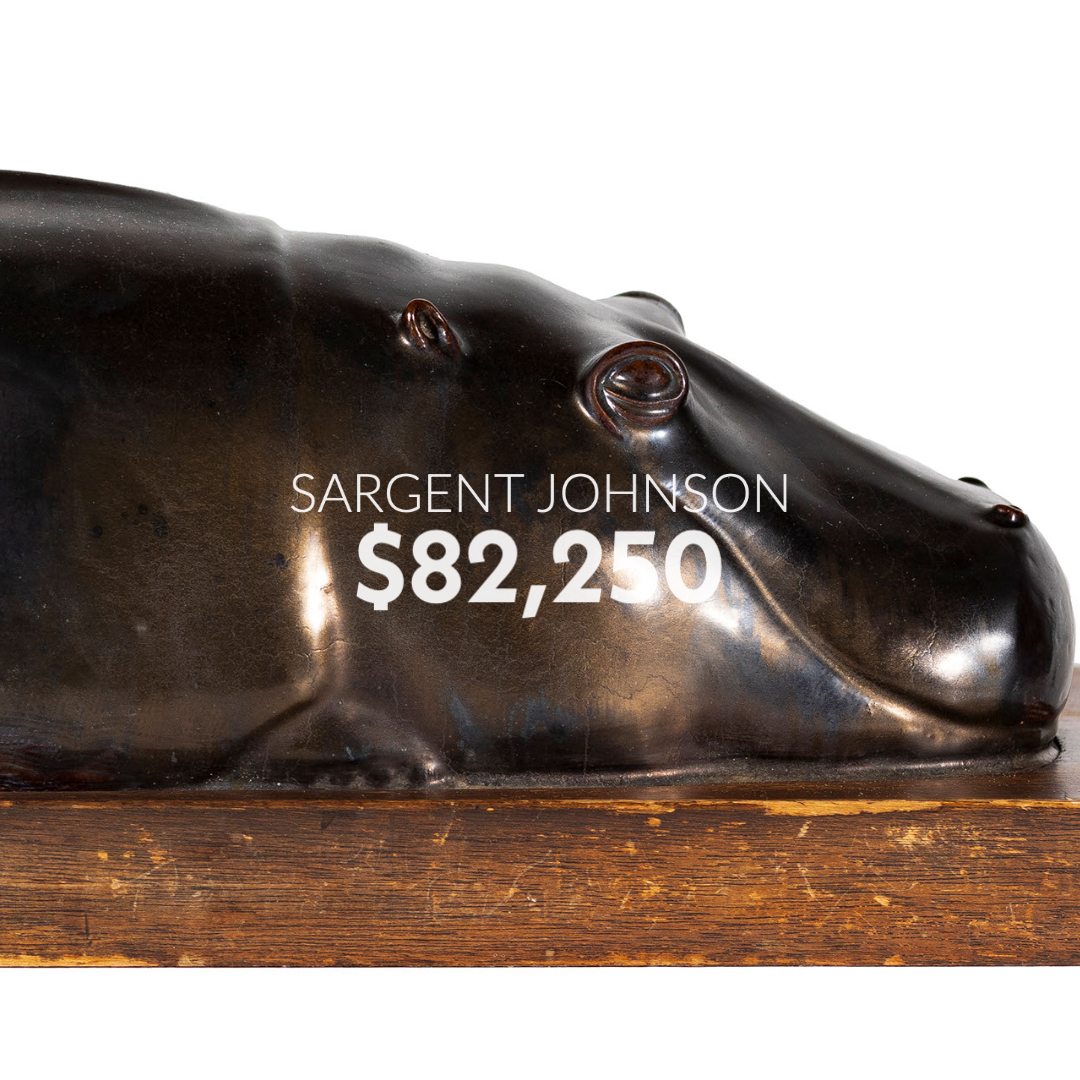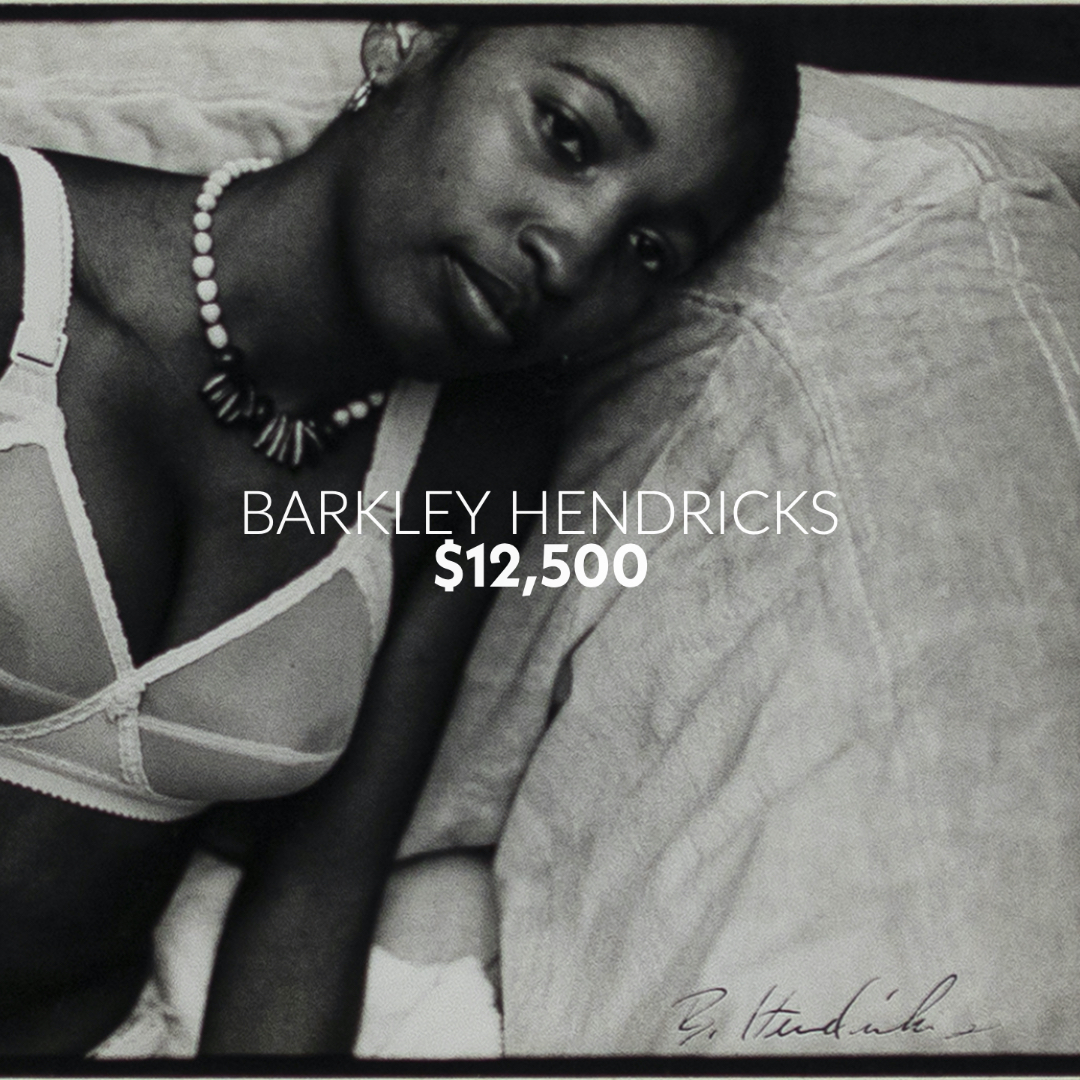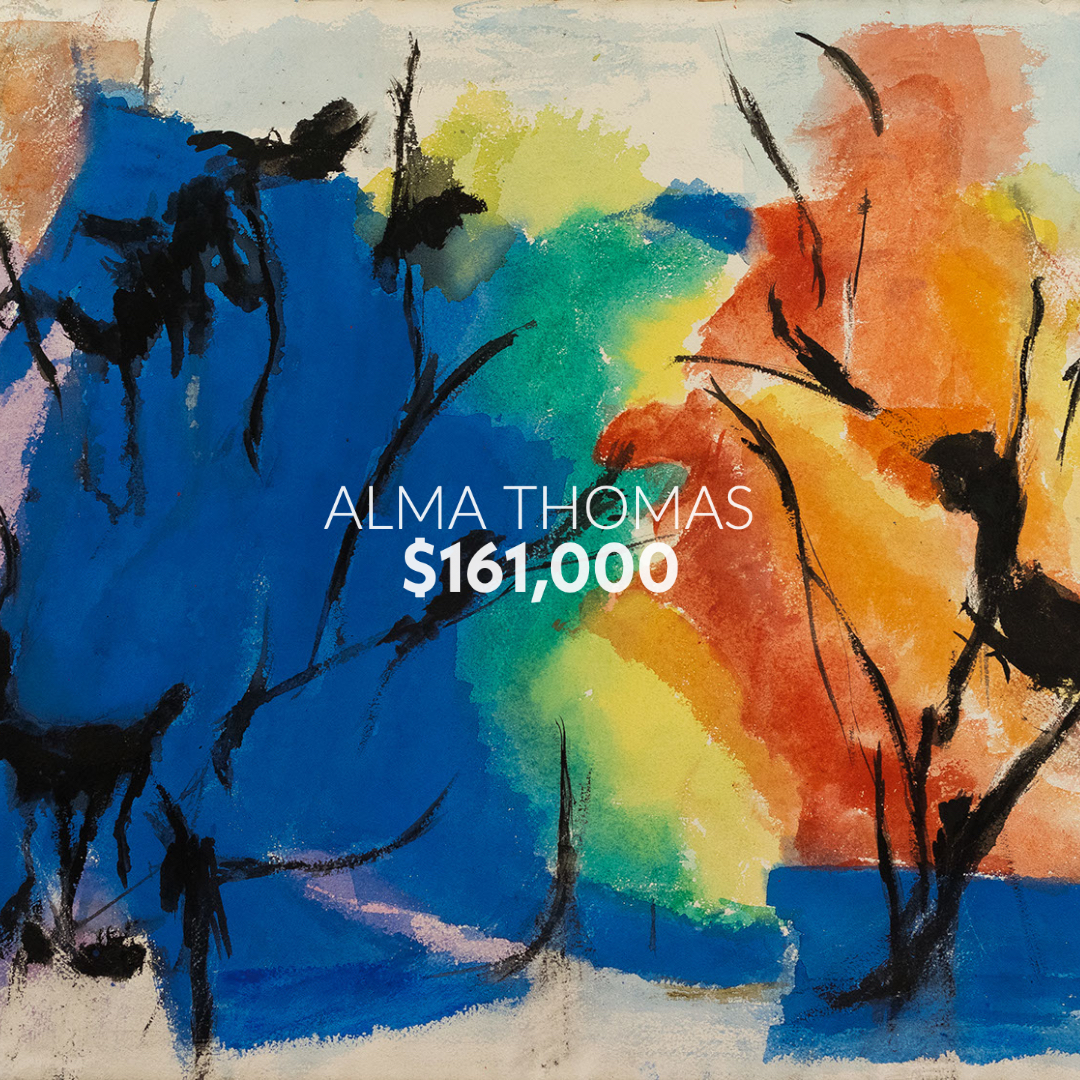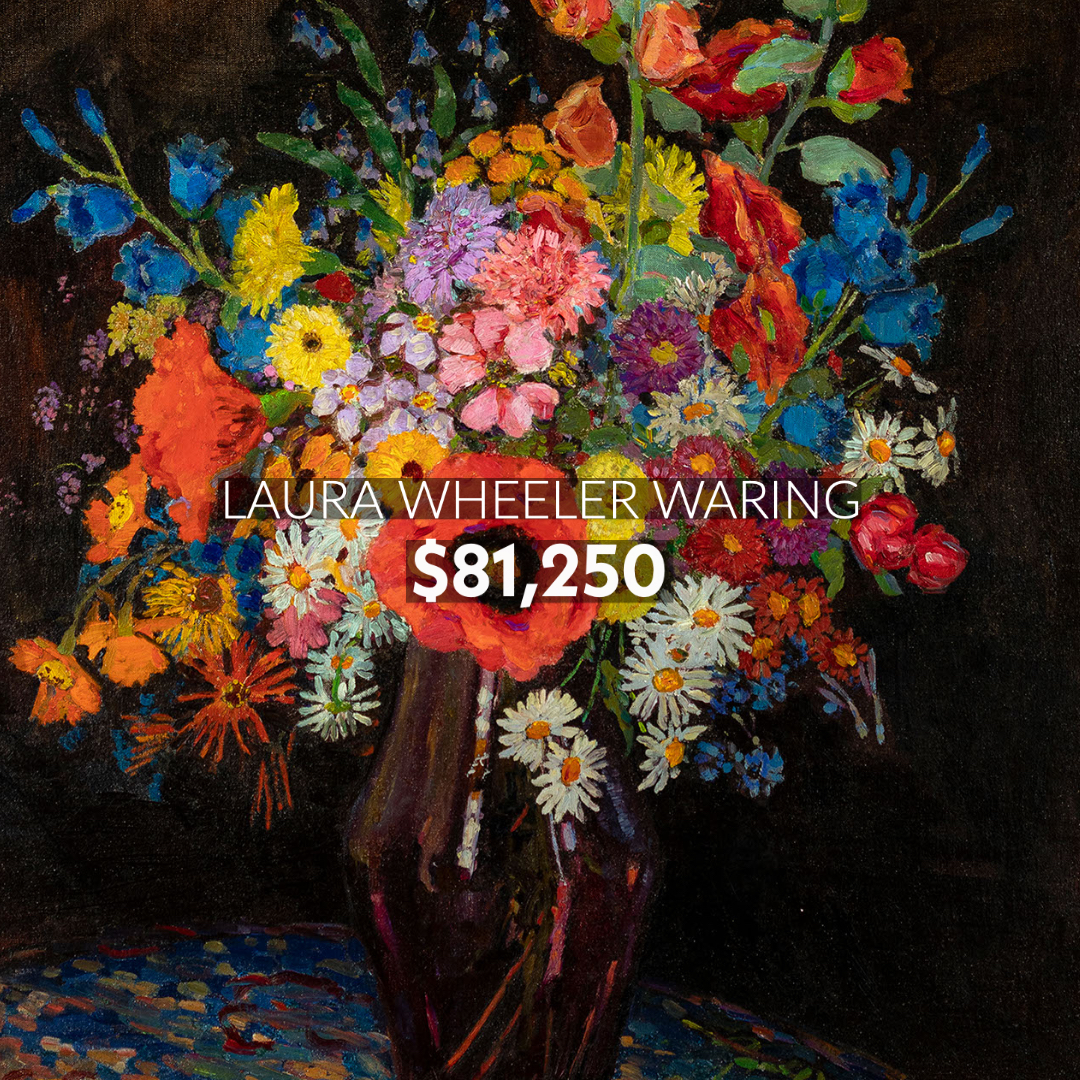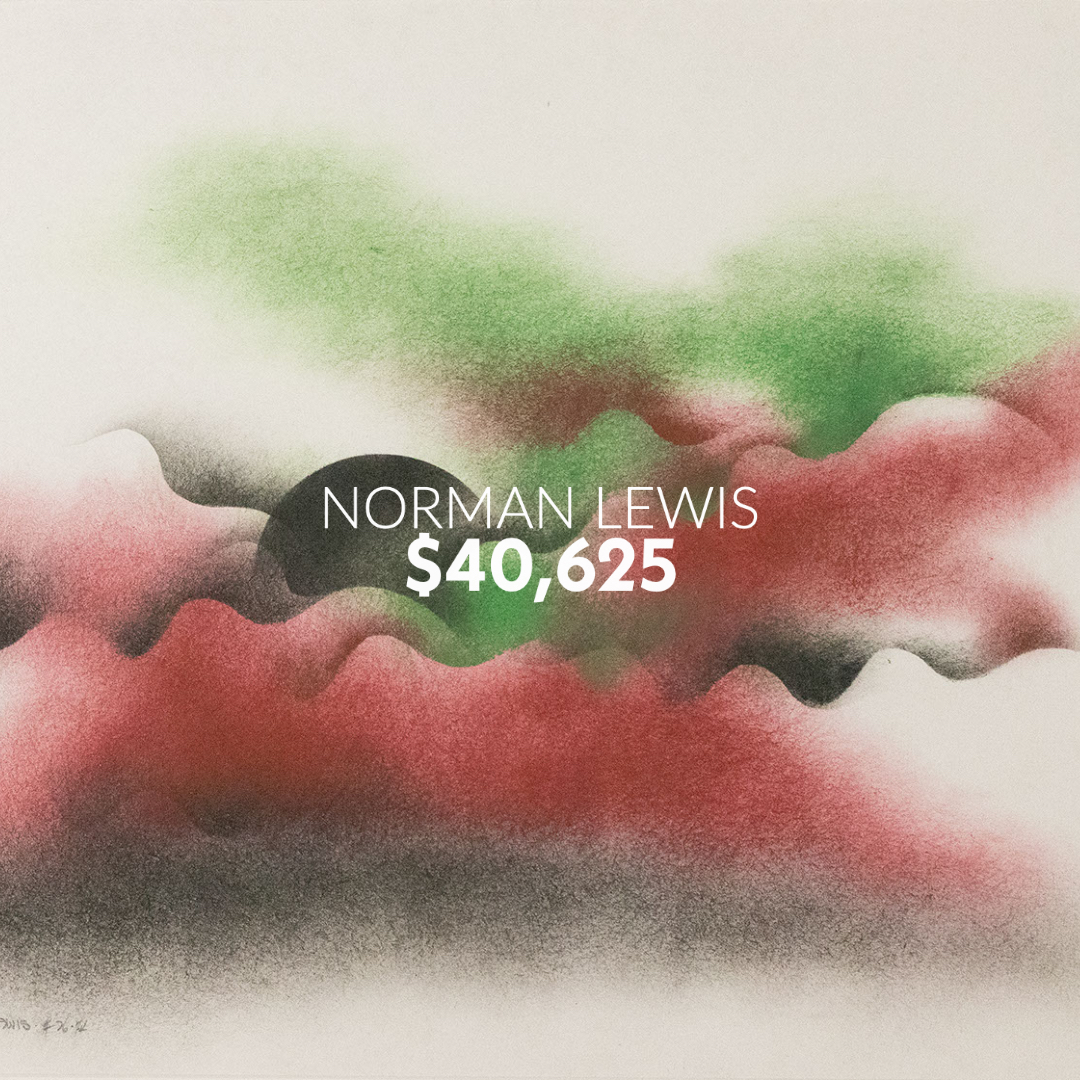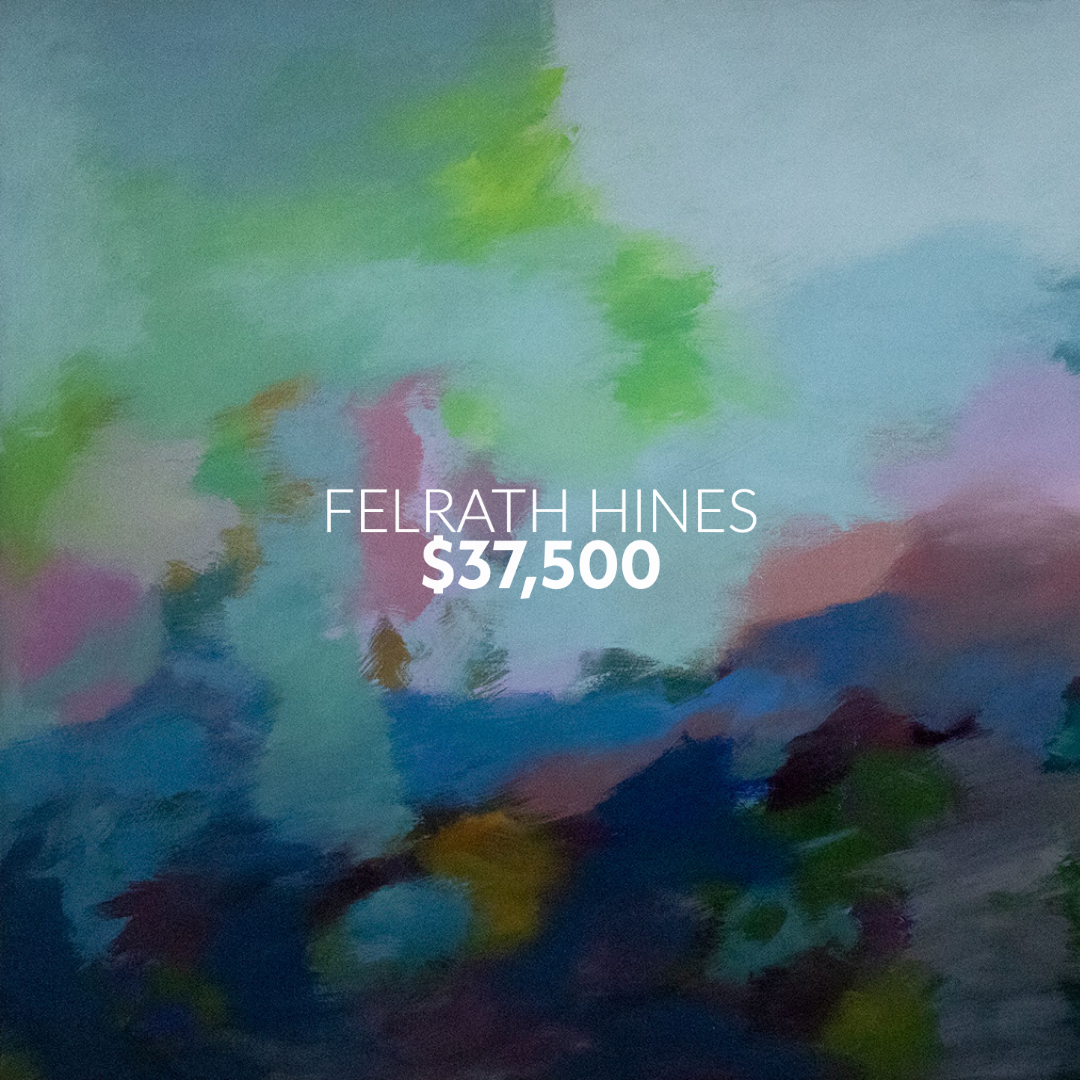 Private Sales
BLACK ART AUCTION Private Sales Division, headquartered at our St Louis location, buys, sells, and represents several estates of Black artists, as well as important individual works by various artists. This "satellite" branch of the website is dedicated to the artwork available for private sale and the many scholarly publications produced by BAA.
Learn more by clicking this link.
Pictured: Willie Cole, 600%, 1996, Shellac and enamel on found banisters & plywood, 57.5 x 29 x 31 inches. Sold privately by Black Art Auction.
Always the lowest buyer's premium when bidding via our website or mobile app.
We have added the ability to save and 'watch' lots, place and review bids ahead of the sale, and bid live in real time on sale day via our website and new mobile app. We hope you enjoy the increased functionality!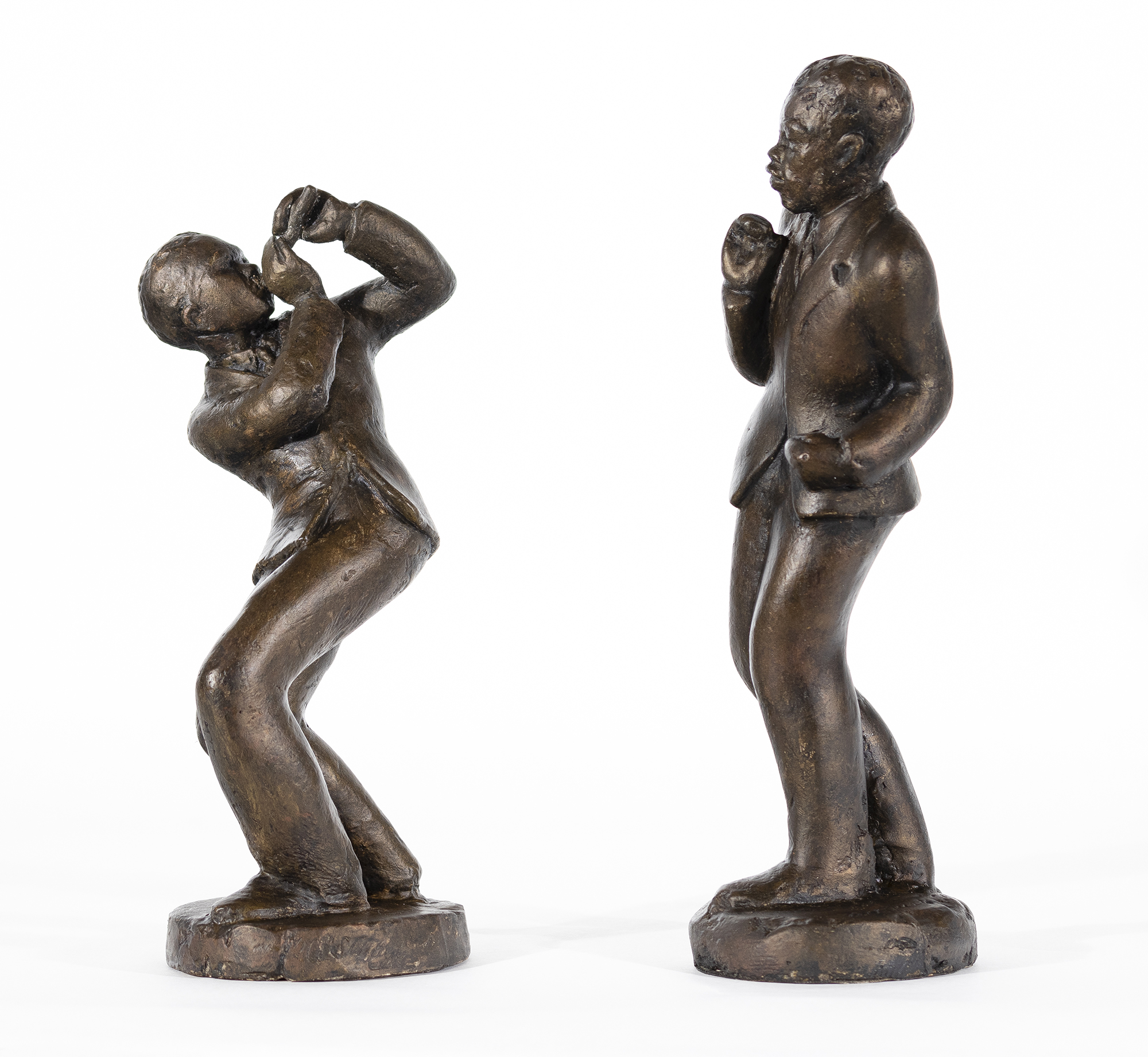 Learn more about BLACK ART AUCTION-  the culmination of years working with museums, collectors, auction houses and sellers.
St. Louis
407 Jackson Avenue
St Louis, MO
63130
Indianapolis
1497 N Harding Street
Indianapolis, IN
46202